Planguage requirements engineering on the go!
The Needs & Means mobile application is now available, follow the links below for your mobile platform of choice…
Google Play and the Google Play logo are trademarks of Google LLC.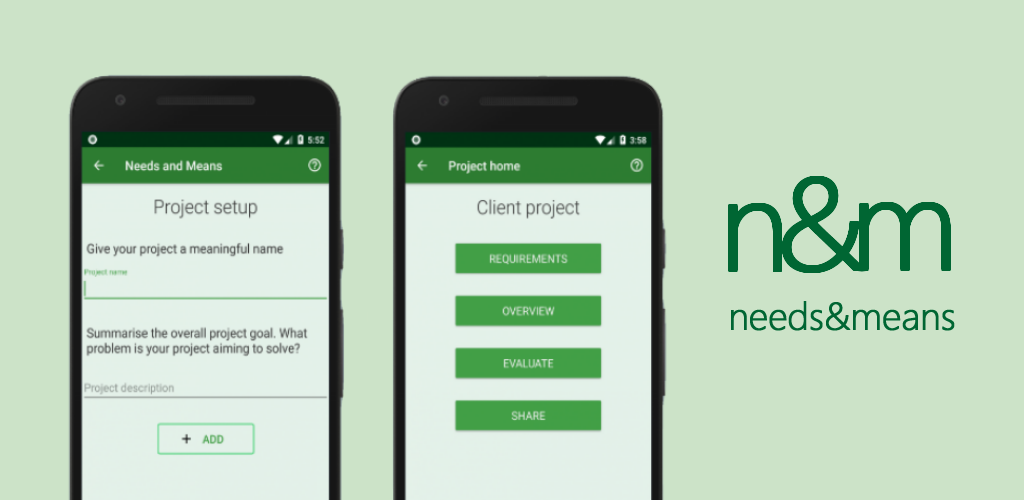 MANAGE PROJECTS
Needs and Means mobile application allows you to set up projects. Through adding stakeholders, functions, values and ideas, your project understanding will take shape to help you achieve your project goals.
GUIDANCE
Help pages throughout the app will help you to think about your project in new ways. You will also learn about Planguage through the help pages as well as when entering information using prompts.
OVERVIEW
Needs and Means has an overview allowing you to see your project information at a glance.
EVALUATE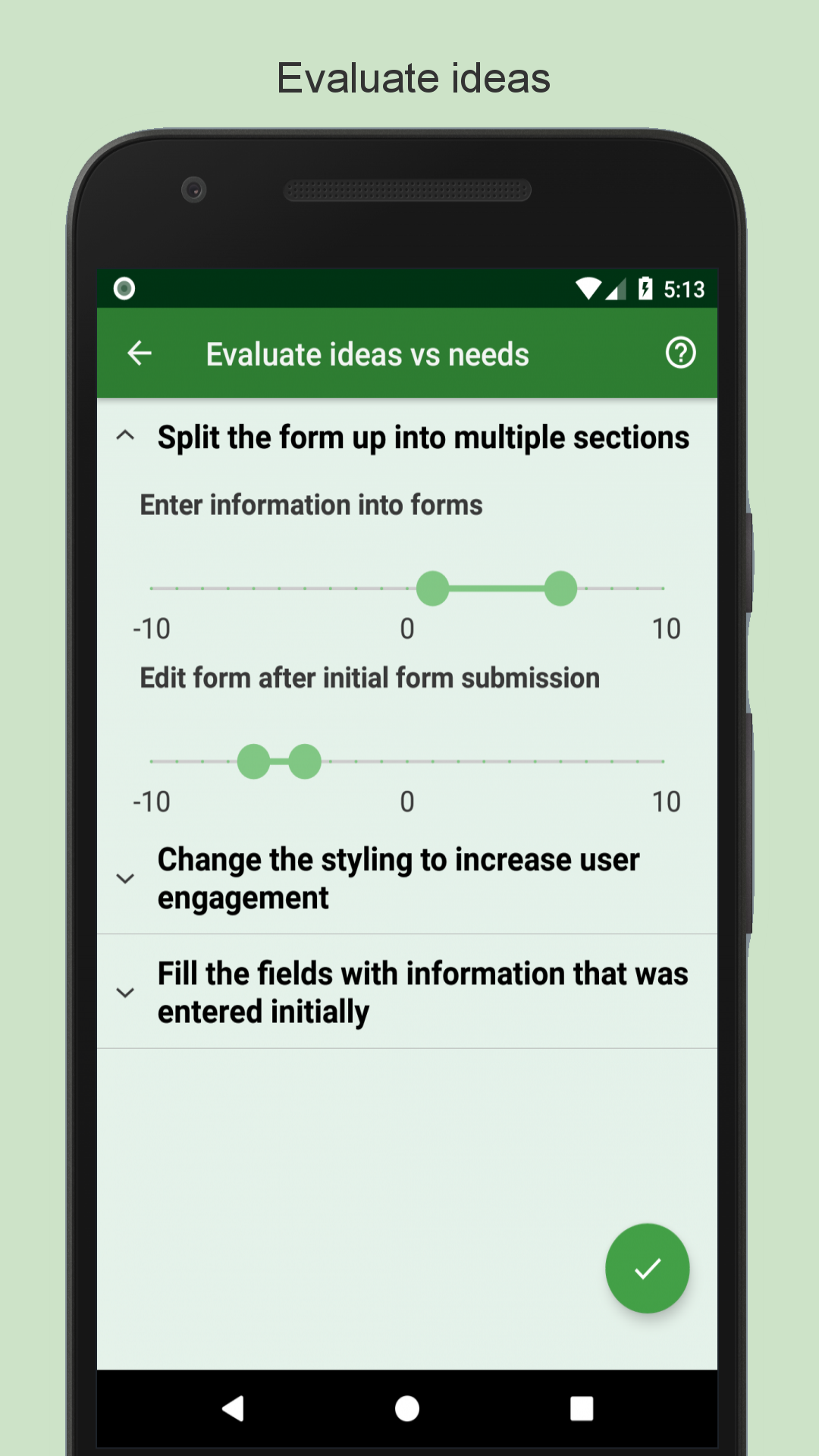 Compare your ideas and needs with each other. A cost-value ratio will then help you to decide how to progress with your project. Ratios can be filtered by best, average or worst case scenarios.
SHARE
Needs and Means allows you to send formatted information via email to other recipients.
Note: Needs and Means mobile does not upload any information into the cloud or off your phone. All data stays stored locally on your mobile device unless you use the "Sharing" feature.