By Richard Smith | June 7, 2017
Needs & Means was developed by RSBA Technology Ltd in 2015 as the world's first purpose-built Planguage requirements authoring and management application using the latest reactive web technology.
It has been used to support requirements training by the British Computing Society Quality Special Interest Group and by the original author of Planguage, Tom Gilb. It is being used by a number of companies to experiment with and support adoption of requirements engineering techniques in their projects.
Richard Smith, the director of RSBA Technology Ltd, has been successfully using Gilb's techniques in his own consulting work in the investment banking industry for over 10 years. Frustrated with the inadequacy of generic tools such as Microsoft Office and wiki engines for managing structured requirements in multiple forms, he decided to find out if the very latest web technology stacks could be used to build a truly collaborative, opinionated Planguage service.
Needs & Means has been built with the new Meteor open-source javascript fullstack platform, and the MongoDB document database. Meteor's server-side push technology enables Needs & Means to offer "realtime" collaboration, where every update is immediately visible to other users viewing the same content. The application is hosted using Meteor's Galaxy hosting platform and Compose.io's hosted MongoDB service, both running on Amazon's world-class cloud infrastructure.
Richard Smith BSc (Hon), MBCS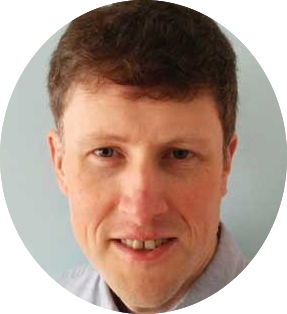 Richard has over 25 years of experience in the IT industry, including two decades working in the investment banking sector in the City of London. He has been a Member of the British Computer Society since 2015.
After graduating with a degree in Physics from the University of Warwick, and an initial four year job writing realtime command and control software using Ada, he moved to working in the City of London in 1994. Over the next decade, he worked on numerous projects for investment banking customers as a C and Java developer, business analyst, project manager and tester. He worked on the world's first OTC derivatives web-based e-commerce trading platform.
Whilst working at Citi in 2005, he was introduced to Tom & Kai Gilb, Planguage and Competitive Engineering. Subsequently, Richard has successfully applied Planguage techniques on a number of high profile, business - critical front-office projects.
In 2009, Richard founded his own consultancy business, RSBA Technology Ltd, to provide his expertise in delivering complex eFX trading systems projects coupled with his decades-long business analysis and requirements experience.